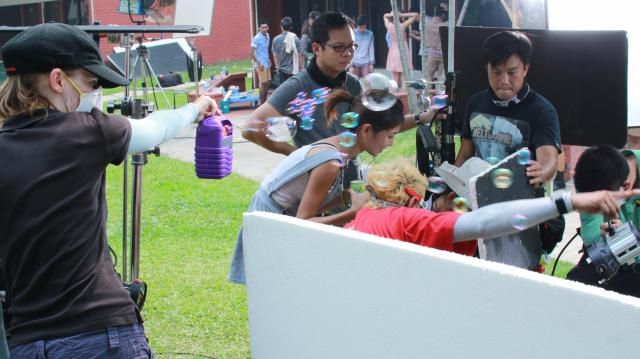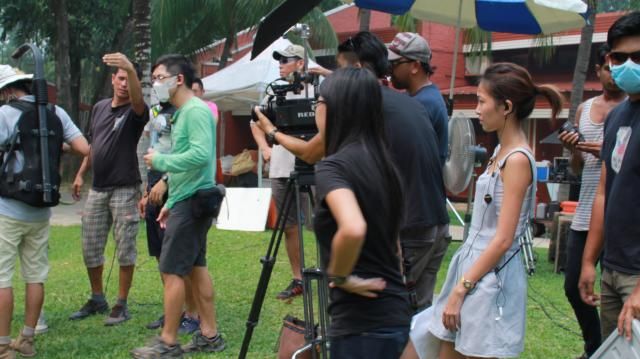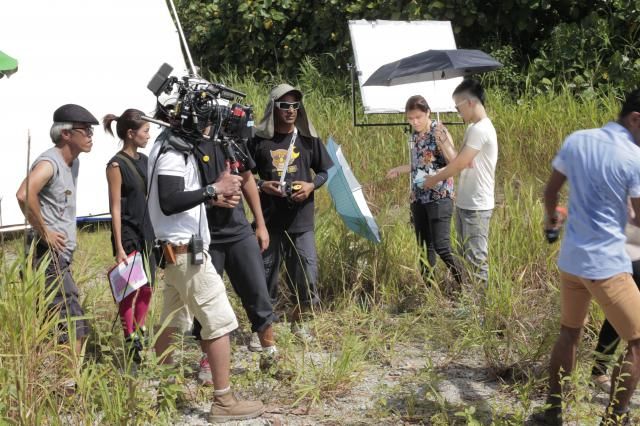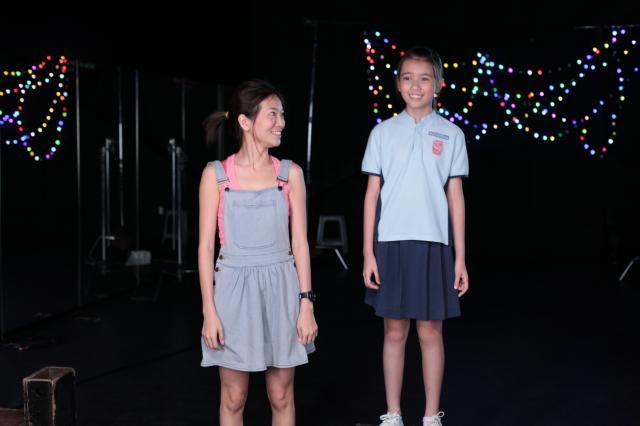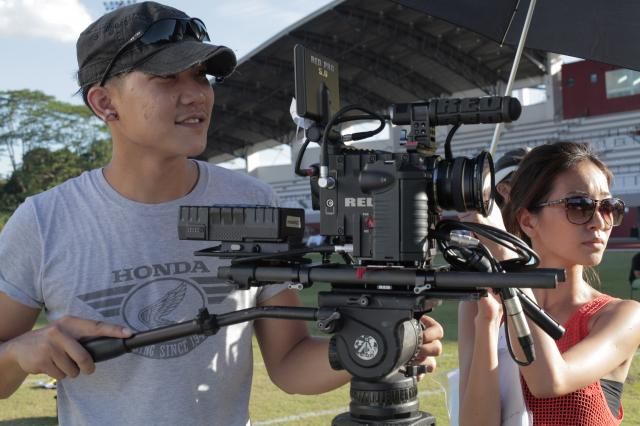 Although it's apparent that this year's National Day theme song has not been well received by the general public, I'd like to add some positivity by sharing my humble thoughts and behind-the-scene photos during the making of its music video. Not to brag, but I'm really proud of what I've done for the MV - from the initial brainstorming, to winning the pitch and finally working on set as an assistant director to Jason Joseph.
We spent at least 14 days shooting (typically a time frame enough to make a feature film), with every crew and talent giving their best to make the MV work. Most of our 68 talents hold full-time jobs and had to apply for work leave, sacrifice their sleep time and weekends, just to participate in the shoot, which required at least 12 hours of their time each day. Some scenes at Lau Par Sat and the National Museum even dragged till as late as 3am. Yes, we can agree that the talents may not sound as impressive as professional singers, but isn't it nice to see familiar faces that we can relate to in an MV specially dedicated to our nation? Isn't it heartwarming that our citizens, instead of popular celebrities, got the opportunity to sing and perform for our country? Words can't accurately describe how passionate these 68 participants were. I was truly touched by their sincerity and desire to be a part of our National Day theme song. They definitely deserve credit for their efforts!
Amidst the over-popularised pop culture and hectic city life, we've probably forgotten to pause, take a moment to look around us and appreciate the people we share too much in common with. For me, I had a great experience working with Jason Joseph and the rest of the crew. I discovered so much about myself and the things I need to improve on. I'm no God and I make mistakes during the shoot, but what makes me a lucky girl is how everyone was willing to give me another chance to work on them. In short, we're all on the same side, we only want the best for this MV, so why focus on the negativity and make these people feel bad about themselves?