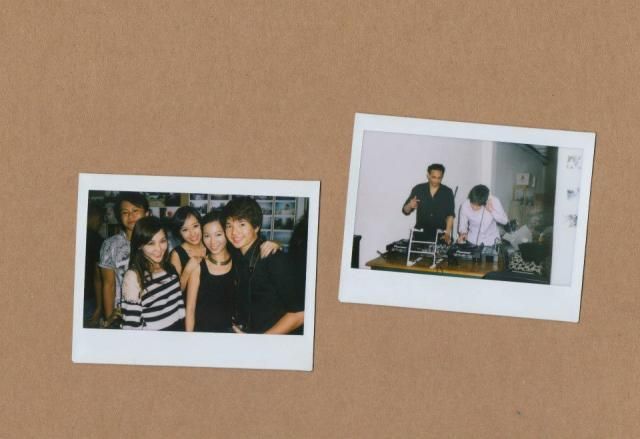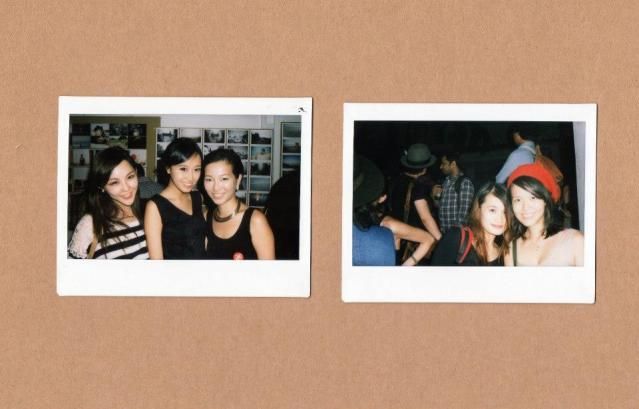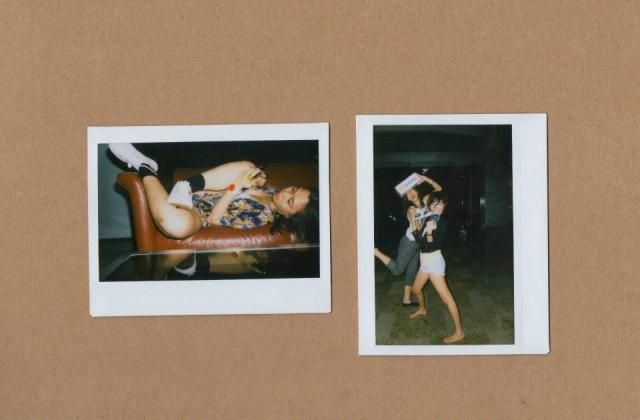 I had an art party lately (will post up more photo in the next post soon!) and it was so crazy that we need no drinking to end the night high and fun. (I am sure you could tell from the pictures) My gang of girls stayed off alcohol and we were all so excited having to meet new people to discuss about our work and share inspiring ideas. I also realized that I appreciated the music that was played in the event better than any other day when I was not too sober in other few occasions when I just indulged myself in drinking (because they were mostly events with free-flow of alcohol!) So there was once at a certain event, the alcohol kicked in slower than expected and before I knew it, I lost my balance, tripped and had a great fall like humpty dumpty. It was super embarrassing because firstly, I was wearing a dress and I just went 'coffeeshop' in front of all my friends, secondly my favourite dress was white and when I stood up, the dress was literally wet and stained! Not to say, I had a big bruise on my knee the very next day.
My point here is that I do not encourage binge drinking and it is important to note that every girl should limit their drinking to protect themselves. Set a limit for yourself and stick to it. You can even make a pact with your girl friend not to exceed a certain number of drinks if that will help. Here are some suggestions that you girls out that might wanna note: - Alternate an alcoholic drink with a glass of water or mocktail. - You may also want to note that you shouldn't drink on an empty stomach. It can increase your appetite for food and may cause you to overeat. You don't want your weigh to lose out of control because of drinking too! to overeat. You don't want your weigh to lose out of control because of drinking too.
If you happen to see a big colourful machine around clubs, you may want to try it! Check out the video above to find out more. It is a game that will have your friends asking if you're Tickled Pickled or too Drunkensteined to even remember a night of revelry and fun. Quite cute isn't it and it's real simple to play: blow into the breathalyzer and watch the levels light up to reveal if you're a Ditzy Babbler or Giddy Guzzler. Go easy on the drinks and you stand a good chance at winning the title of Last Man Standing, and walking away with neat prizes! Thanks to Health promotion board that came out with such an attractive and entertaining colourful machine, I am really amazed with this machine! Well done! Some tips for a better night for guys too! Eat before and during drinking, but avoid food that makes you thirsty. Move around, dance or chat with people instead of sitting down. If you must drink, set yourself a limit and run like mad if anyone tries to break it. Haha. Remember, you can still have fun partying without getting drunk. I did and still do. You really don't want to end up making out with your co-worker or calling your ex which doesn't reflect much good on yourselves. Stay hot before and after the party, not in the pool of vomit.