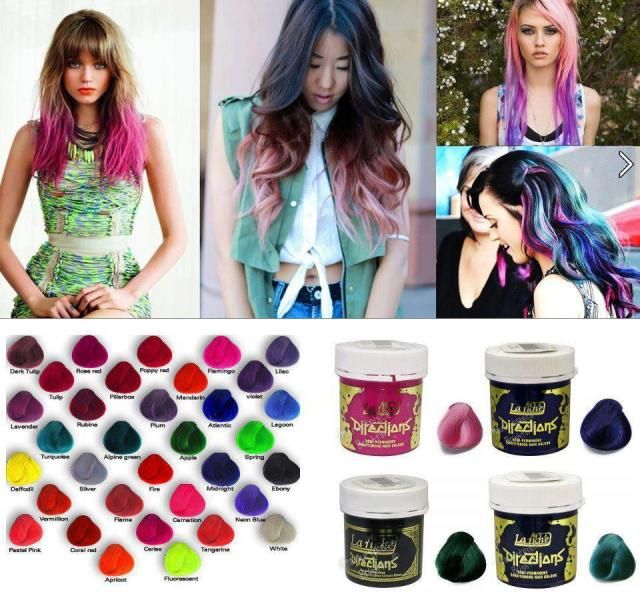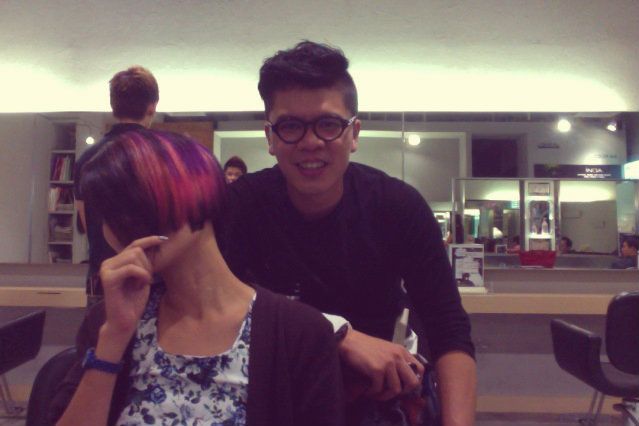 I am thrilled by the picture at the top, I decided to do a colour splash! Those who love the thought of a head turning two or more tone color need to look no further than bright splashes of color in purple, pink and orange! Weaved throughout random sections of your hair, these pops of color look great when teamed with contrasting shades, such as black or red hair. Thanks to Allen from Salon Vim. Allen bleached my hair and added 2 layers of professional Loreal colours, pink at the ends of my hair and inner layer while purple at the outer layer. Here is a picture above of posed by me and my favourite hairstylist, he is such an awesome and creative person!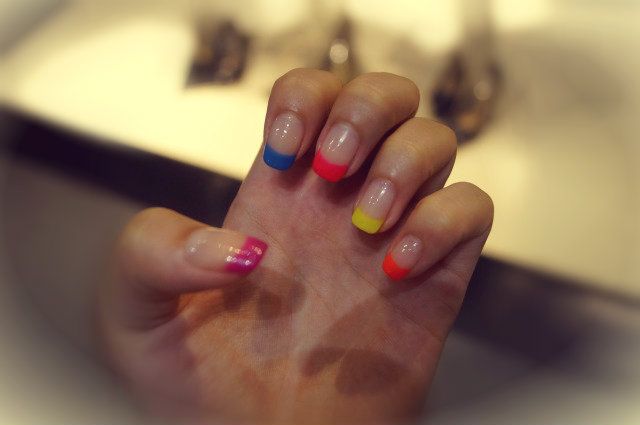 Top from mustard & mint, Baroque bottom from Vy closet, Hair done by Allen from Salon Vim, nail done by Passion nails at Far East Plaza (only $28 from dealprimo) , basketbag
Plus double happiness is I got my nail painted at only $28 instead of usual price at $78, I just need to get the voucher from dealprimo. 12hours of shoot everyday is driving me crazy thus these colours to make my day better at work. Loving the top from Mustard&mint, if you are huge fan of pastel colours, you are lucky! Mustard&mint owns a series of pastel colours of outfits that you probably want to add into your wardrobe! Also, I can't deny the fact that I have a big something for prints and the stretchy and comfortable material made my day for a hot weather in Singapore.