Counting down and it was 1 more minutes to 00:00. My heart was beating so fast. I was prepared for the worst. I psyched myself and plucked up the courage to click 'result'. I scanned the result quickly and was really happy that I managed to pass all especially sciences (contrasting subject that I really need to do). As I told myself - I finally graduated! I finally graduated! I finally graduated! plus my friend said this to me
'you came a long way'
on Facebook, I burst into tears. Immediately. I couldn't stop crying. I really couldn't believe it, I thought I won't make it through this time and indeed, I had had come a long long way to get to where I am now. No one except him knew how much I struggle through my academic years. I was very proud of myself and I believed some of my close friends were sincerely happy for me. I came from a not -so- well to do family and started working at the age of thirteen. I always had to strive a balance between my studies, CCA and work.
Being the first graduate in the family, it was a dream came true since I was in Primary School. I worked hard in school even though I was really a slow learner. I held on to my belief and my dream, I never give up. By right, I am a year slower than my (primary/secondary/JC) peers which means I suppose to graduate in 2011. This is because I took a year off after my A level as I did very badly for my 'As' and basically I got nowhere to go. During my A level period, I was facing with family issue so I had no choice but to move out of my house. That year was really depressing and it was really not easy for me. It was like thousand needles poking through your heart and I got literally nowhere to stay. To think back, I don't know how I manage to overcome it then. I was still very depressed after my A level till I met my first boyfriend in Malaysia during an International basketball tournament and my life slowly changed to the better. I took private 'A' level and did home study (study at home on my own time own basis) . I did pretty well plus my ex boyfriend was really encouraging. I was blessed. I knew I wanted so much to get into a local university and I did it.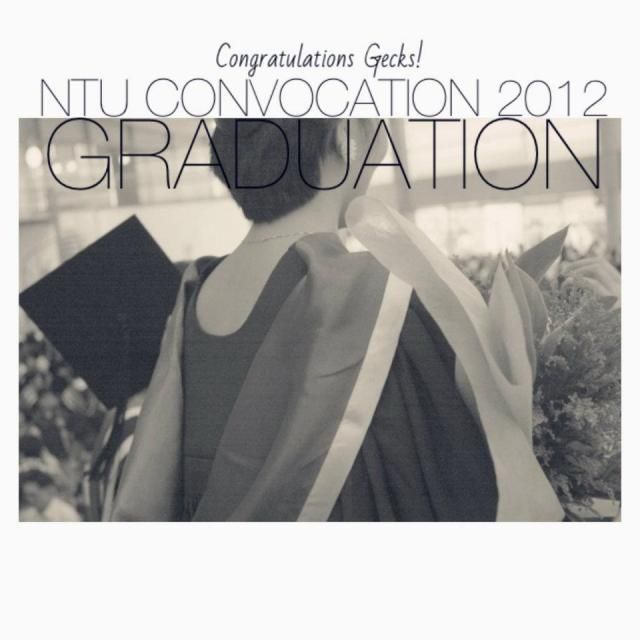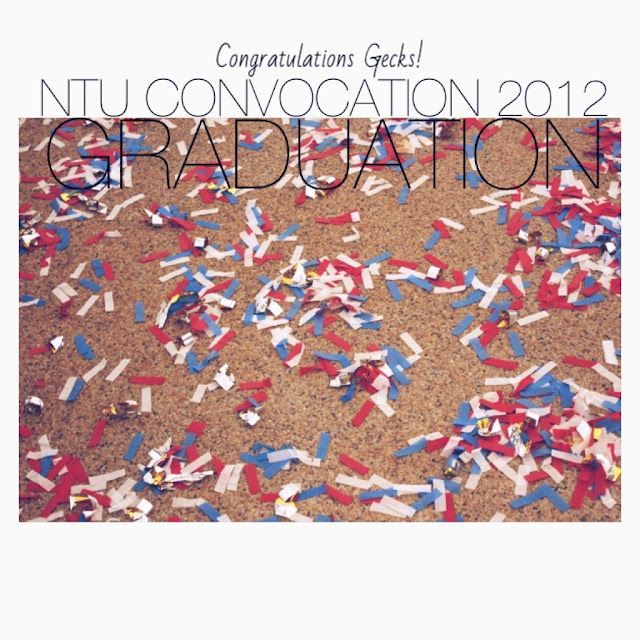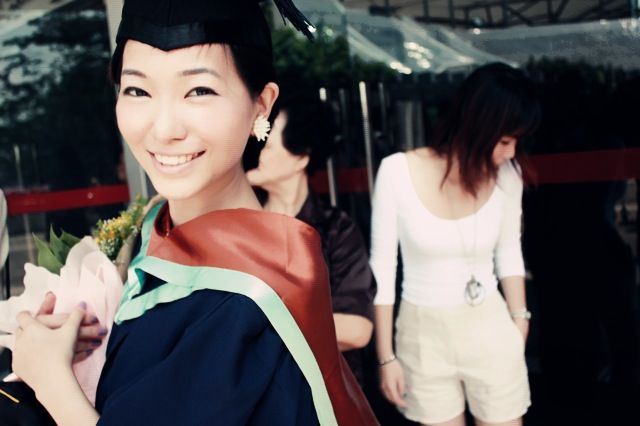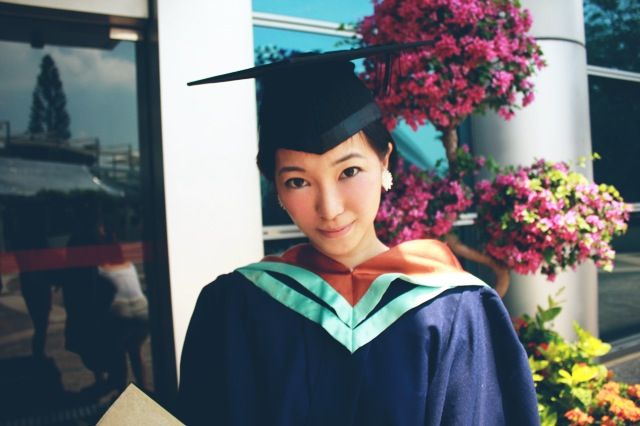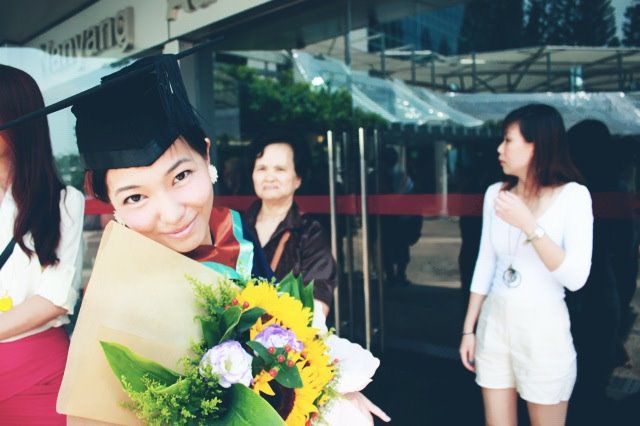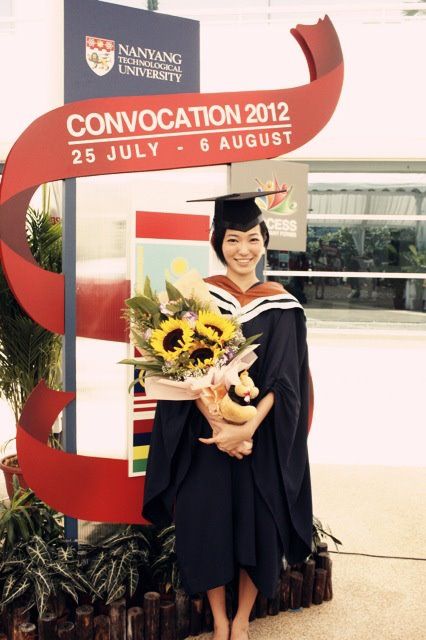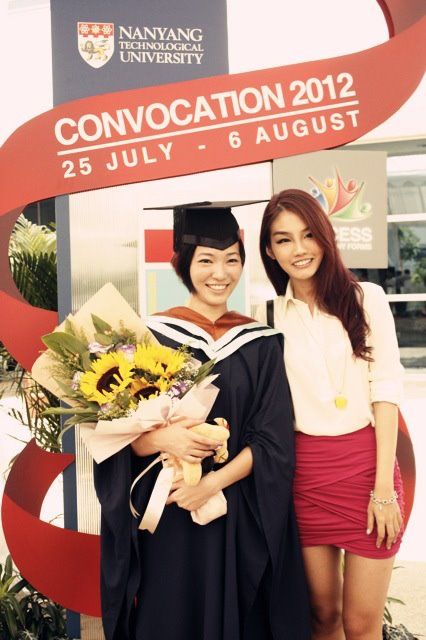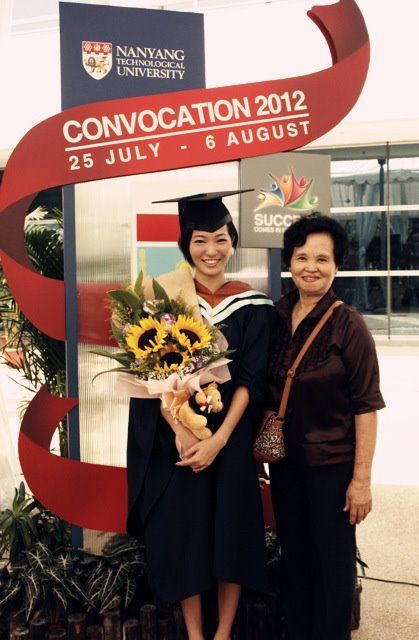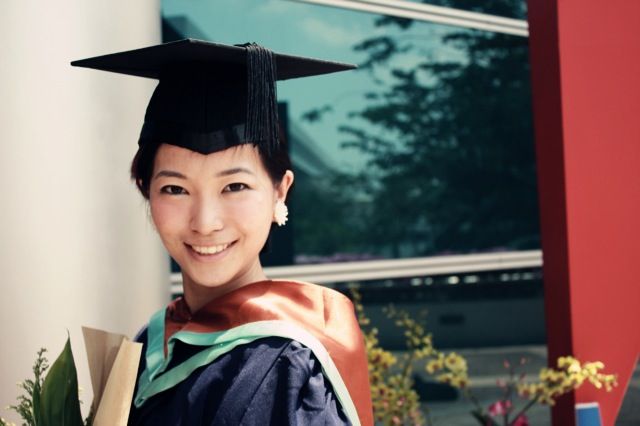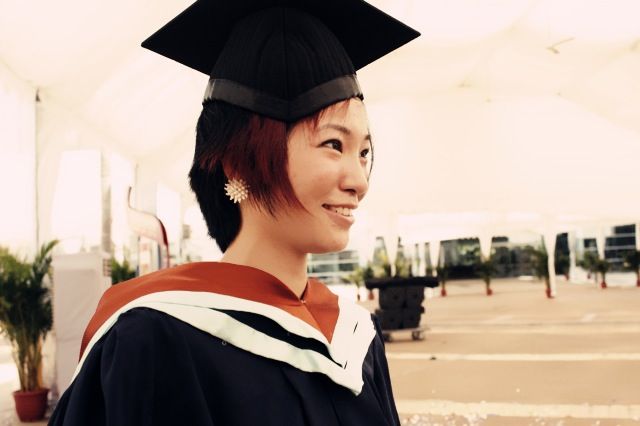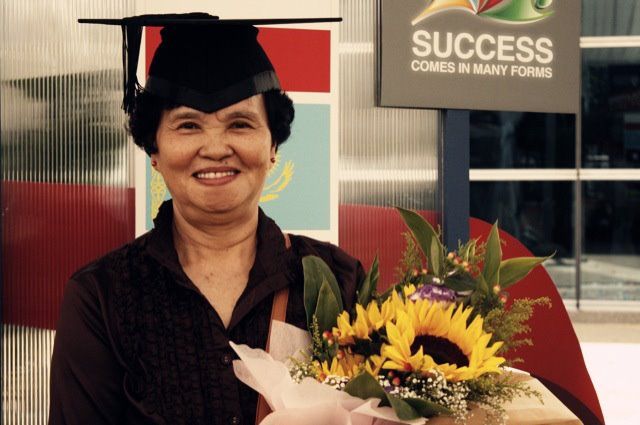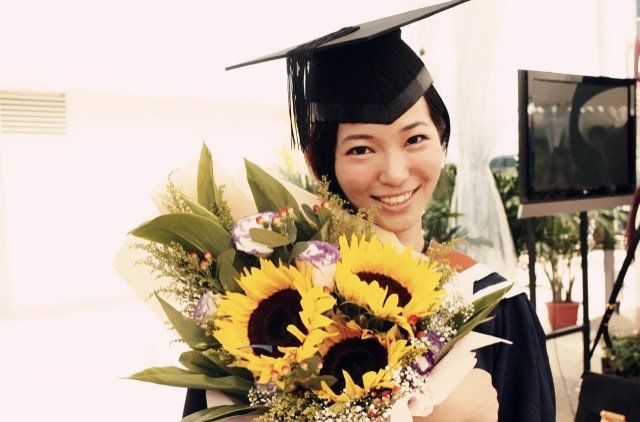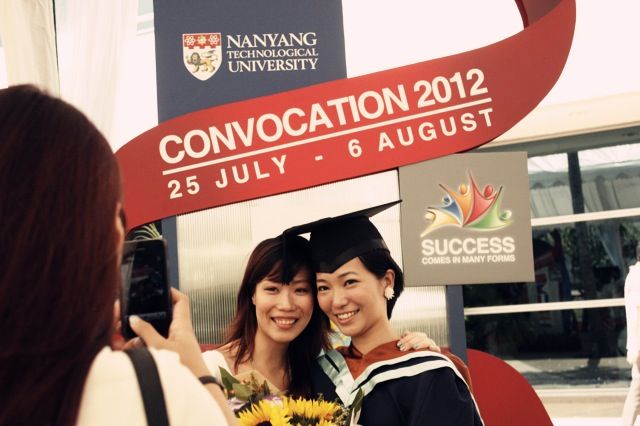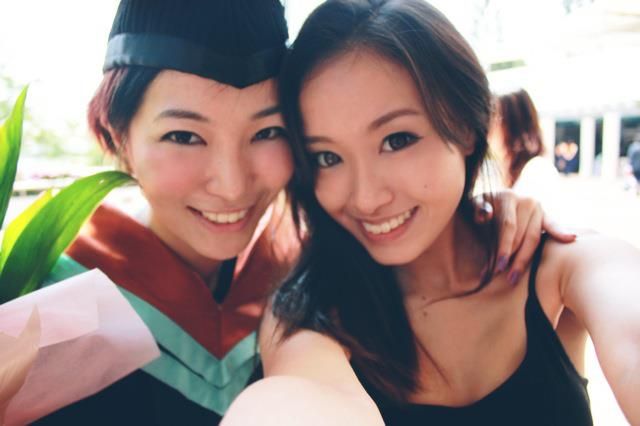 Today I am thankful Vanessa (childhood friend), Sheila and Audrey came down all the way to the farthest end of Singapore to attend my convocation. Thank you for the lovely flowers. I am really very touched. I was glad that Father came for my Big day, I thought he wouldn't turn up and would overslept. Granny, I hope you are proud of me. Last but not least, Weilong thank you for everything you had done for me. Also, thanks to those who used to bully me in school, you only make me stronger to who I am today.
I shall declare I am officially a grown up now. It's time for a whole new challenge to work towards to my new goal in life, I am all ready! Are you?
Photos credit to Audreyliting