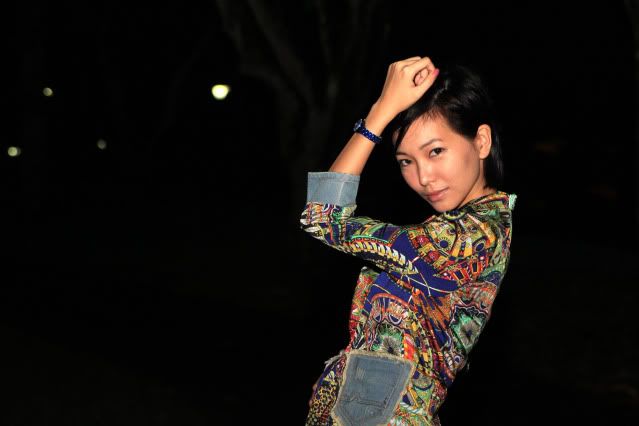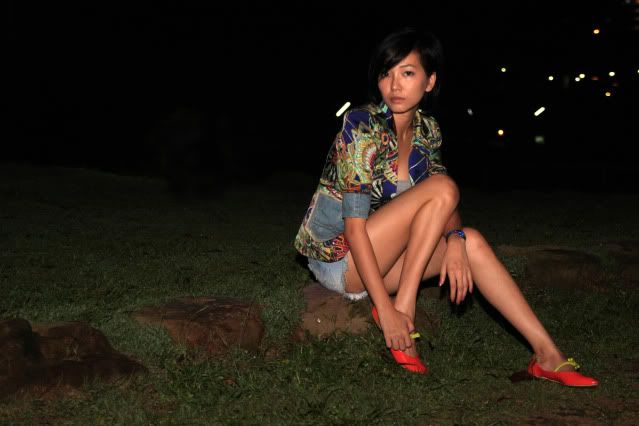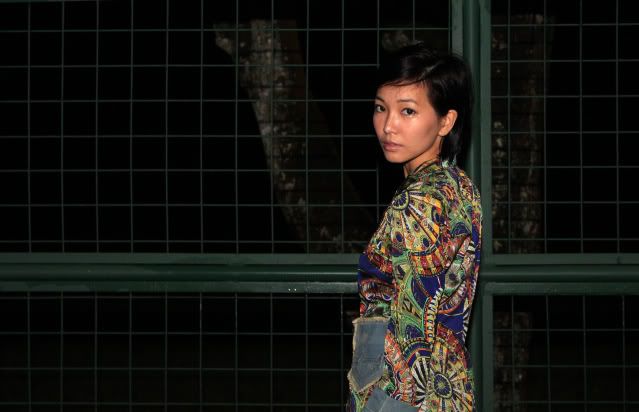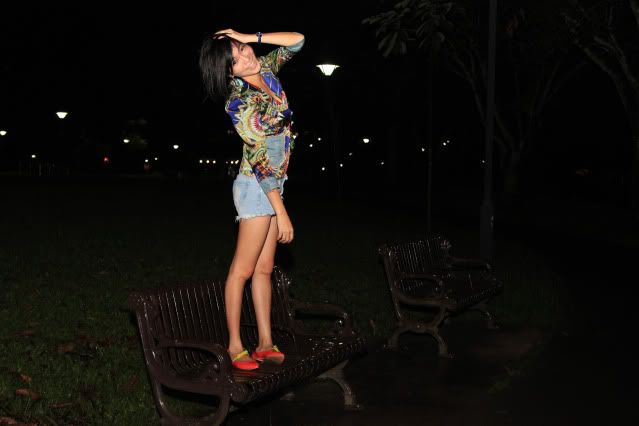 (Metallic blue watch from GUESS, denim floral jacket from Shanghai, Neon shoes from Korea)
I think I should just disclose my feeling instead of keeping it cold inside me, pretending to be so strong just like Ninja turtle(one of my favorite hero characters). I wanted to cry so much to relieve myself so I find all means by
1) renting all emo DVD to watch
2) getting drunk a little (but not really, hate drinking nowaday and even I am drunk, I am good at pretending)
3) hear emo songs
I tried but none of the above works at all. I am too strong.
Feeling depressed, I got the urge to swim and run even more. I miss water and wind. I love nature. I love people maybe not so much of dealing with them anymore. People come and go too quickly.
On a side note, School is finally over! YAY. (Let's celebrate with confetti, music and booze!) People get stressed over getting job, yet I've given away a few good job opportunities. I refused to commit! I know right! I really want to take a good good break to do more things for myself. I want to be more focus than ever. I am on the way to make it happen and I want it big. Big enough to feed my family, I hope. Wish me luck, readers.
Insomnia hit me again so I go crazy. But what doesn't kill me make me stronger.