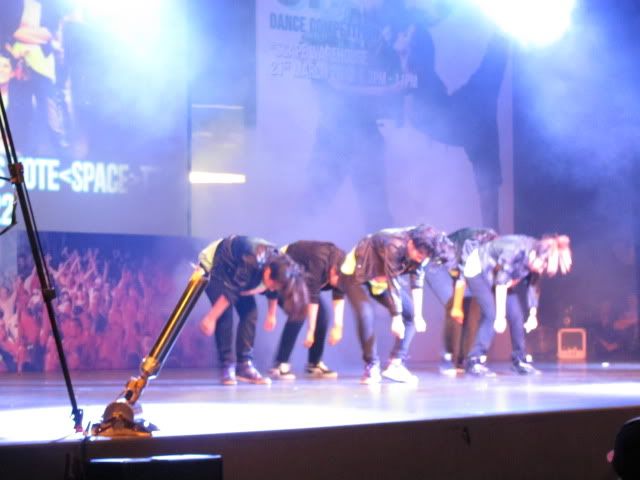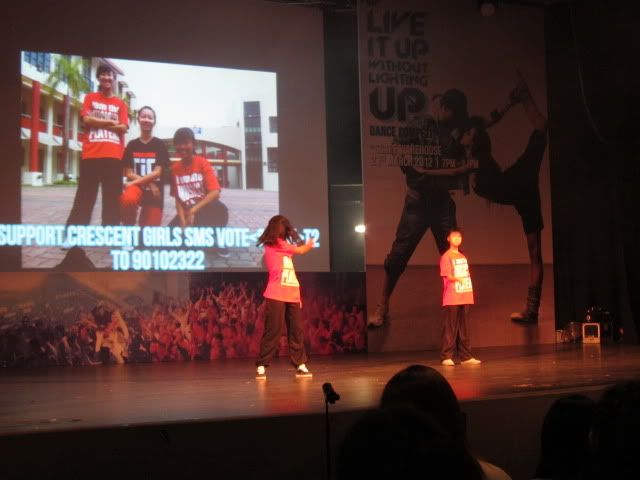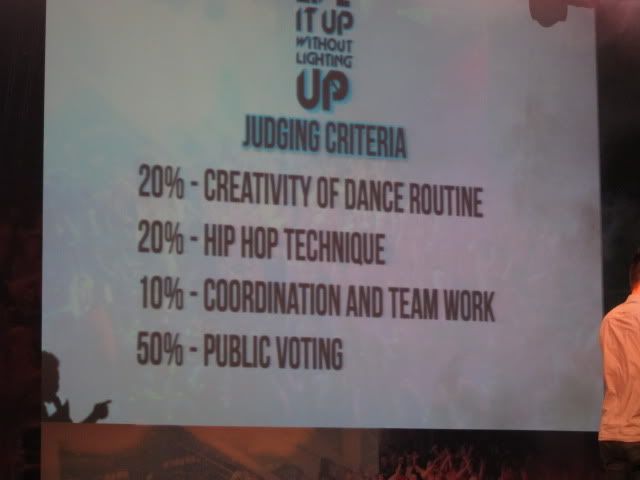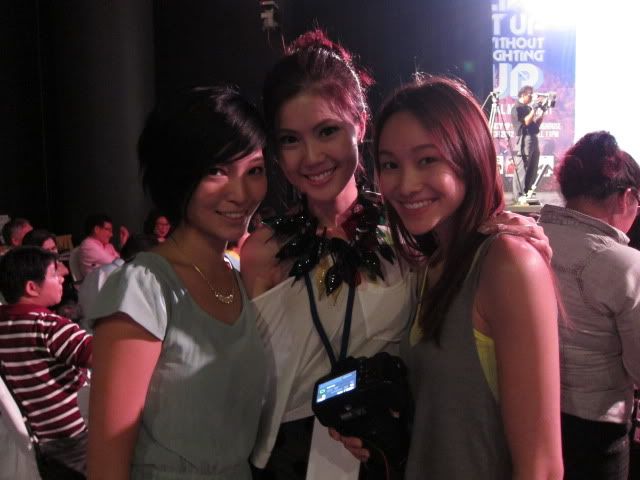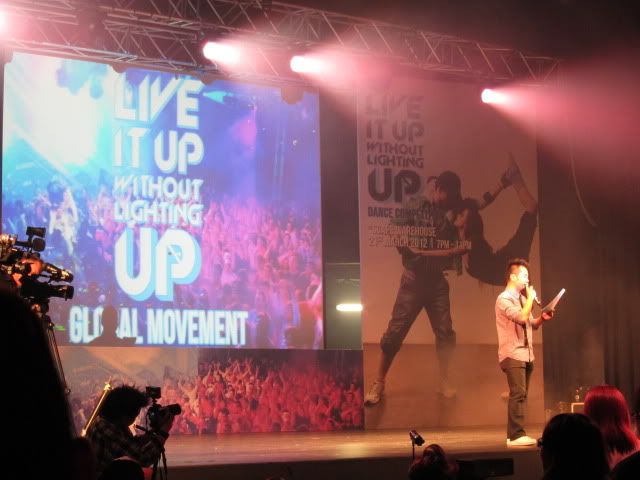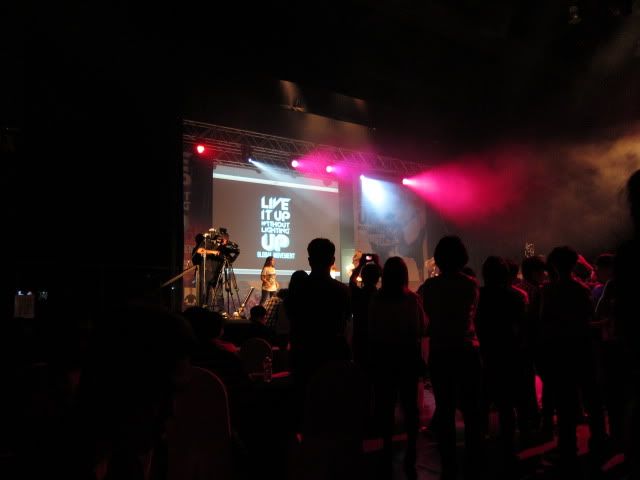 I was very supportive of the "Live It Up Without Lighting Up" campaign and decided to join in the fun of the Global Launch Party last friday. The dance competition was really fun and engaging The movement seeks to get youth excited about leading a tobacco-free lifestyle. It symbolises young people pursuing their talents and engaging in positive activities, such as sports, dance and music. It taps on the power and energy of the young individual to fight against tobacco. Also, it focuses on four key aspects - better looks, fitness, spending power and environment.
Facts that you may want to know :
Better looks without lighting up - Smoking produces free radicals that affect the gene that causes the breakdown of elastin and collagen. Without sufficient collagen for renewal, the smoker's skin gradually loses its elasticity, and becomes dry and wrinkly. Apart from that, smoking also stains teeth and increases the risk of gum disease.
Better fitness without lighting up - The carbon monoxide found in tobacco smoke is the same gas found in a car's exhaust system. Carbon monoxide interferes with the body's ability to use the oxygen inhaled to provide energy to cells and prevents the transport of oxygen to various parts of the body, including the brains, lungs and muscles. Research has shown that a runner who smokes 20 cigarettes a day is unable to beat a non-smoker 12 years older!
Better spending power without lighting up - On average, a pack of cigarettes costs $11.60 in Singapore. Smoking one pack a day will cost a smoker about $4,000 a year. That's a lot of money that could have been spent on dance, sports or other lessons, watching a concert or an international sporting event, a great pair of shoes or a classy outfit that you have been eyeing, and maybe even a holiday overseas!
Better environment without lighting up - It is estimated that 2000 km2 of forests and woodlands are cut down each year because of tobacco farming . This is equivalent to destroying trees that can cover almost 3 times Singapore's land size of 707 km2 every year ! Also, the growing of tobacco also means that less land is available for food crops. It has been estimated that about 10 to 20 million people could be fed if food crop is grown on lands used to grow tobacco.