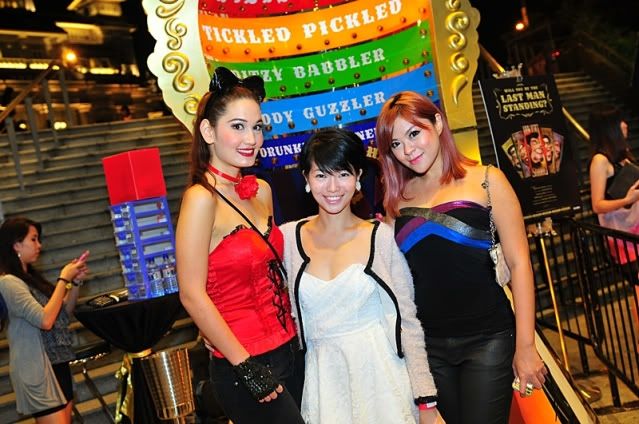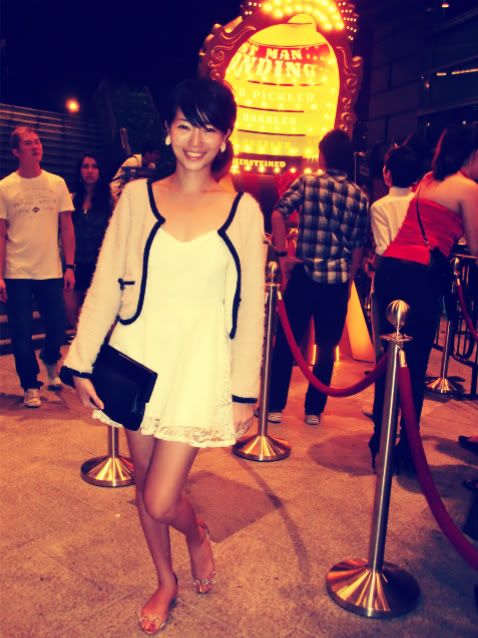 Are you the lastmanstanding for the night? I was at Butterfactory last week and look at this colourful big machine behind me? It's actually a huge Breathalyser to test your sobriety. There are 5 levels and I GOT the title of LASTMANSTANDING! I won starbucks vouchers and an opportunity to win a bali trip for 4 by lucky draw! As it is, let me give you some tips to how to win the title plus lots of prizes waiting for you to bring home.

LAST MAN STANDING – 0% – 0.019% (0mg - 19mgo)
This is where you've had one drink or less. Those who attain this stage, wins a dip in the bowl to win some cool prizes . Congratulation!

TICKLED PICKLED – 0.02% – 0.039% (20mg - 39mgo)
They're close to being LMS but not close enough. They're a bit high, happy and laughing is second nature. Sadly, no prizes for being second best. Let them know to sober up and try again tomorrow/next week.
DITZY BABBLER – 0.04% – 0.059% (40mg - 59mgo)
You're a few drinks past sober and 1 away from nonsensically jabbering the hell out of everyone.

GIDDY GUZZLER – 0.06% – 0.079% (60mg - 79mgo)
You can't walk in a straight line, can't pronounce your name properly and are about to do a Merlion.

DRUNKENSTEINED – 0.08% and above (80mg and above )
The night's a blur and you're a walking zombie. You're about to do some things you might regret. It's not worth getting wasted. See what those guys won for being Last Man Standing?

Besides the fun machine, there are lots of hunks and babes roving the club to mingle with and to administer a breathalyser test to youths as a reminder to stay and finish the night sober as it might end better than they expected! A fun night out is not about how much you've drunk, but who you're with and what you're doing. So whether you choose not to drink alcohol or keep to the limit, you can still have fun. Sober has its merits and know your limit of drinking, be cool and remember don't call your gf/bf how much you can't live without them after drinking, or you wouldn't want to get into senseless fight with anyone, always have self- dignity for yourself at the end of the day . Hence, come down to Double O next week 6th-7th January to try out this amazing loud and crazy machine !!!