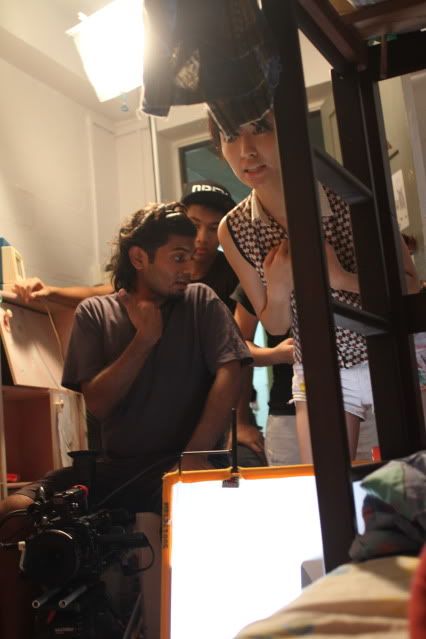 Ok I look so fierce.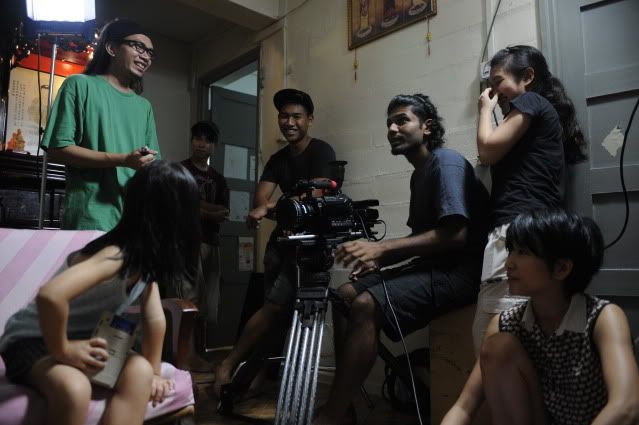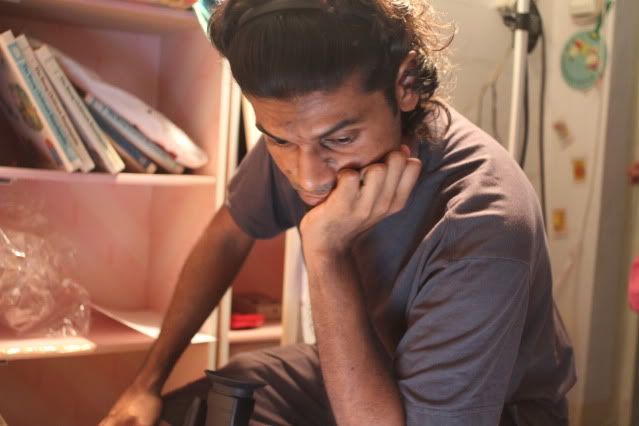 Don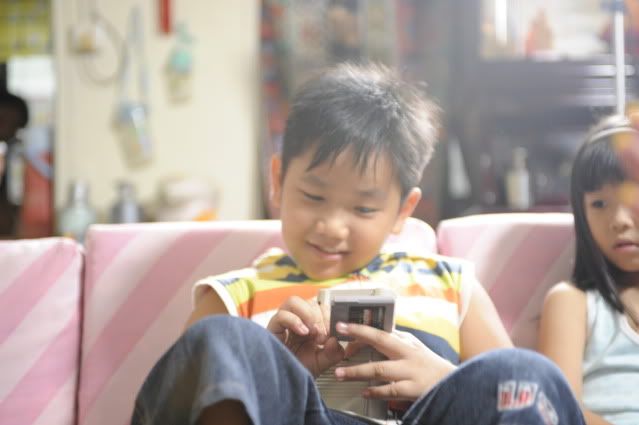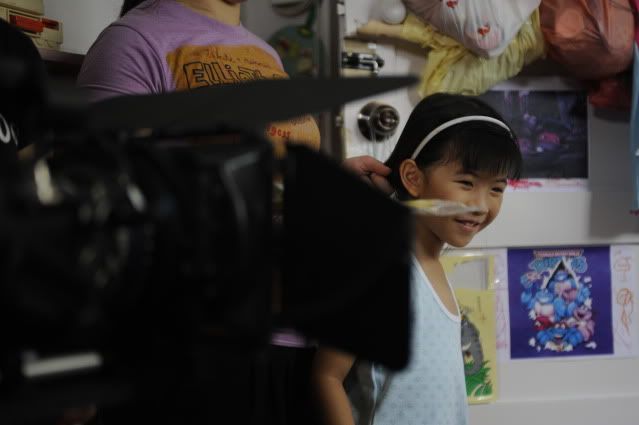 Philothea and Lorraine.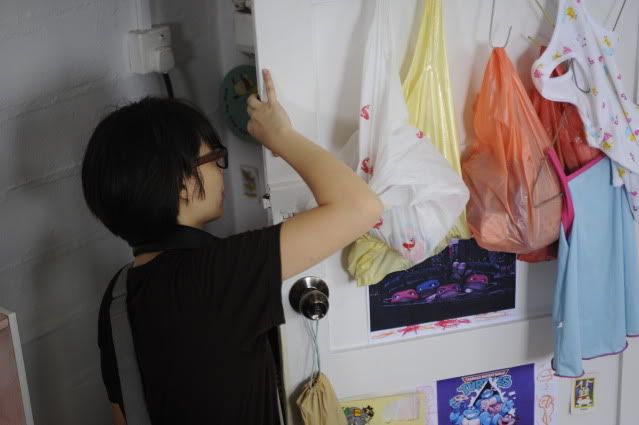 Xinni is shouting ''Slience on set!''
I am sitting here at Northpoint Starbuck in front of my small notebook with my favourite iced chocolate drink. It is overcrowded with student, families and friends. I've finally found a seat at a very corner of the cafe and I am satisfied because that's all I really need. Planning ahead for cool December as well as year 2012, I am looking forward for betterment in life. To share, one of the greatest things I have done this year is to be able to direct my own film that I've always wanted to.
Well, I am so glad that I am the first out of the 15 films to finish shooting my final year project. I am very thankful to the people who have greatly contributed to my film on set. Yeah, hard work really paid off. Though there is still post production to go, I am extremely touched by everyone's effort on set, thank you for believing in me and my film.
Chen Hsi
, my great advisor, thank you for giving me the trust and never failed to guide me all along.
Xinni
, my producer, is a god's gift. For this film, things couldn't be done on time so quickly without her persistence and eagerness. She's the best person I ever have in ADM. Xinni, I have so much to say to you, thank you is really not good enough! We need to go for dinner or something to express my love/gratitude privately. Sound so gay!
Don
, my beloved Director of Photography, I must say it is really fun working with you! Thank you for standing up for me and believing in my film.
Philothea,
my art director, thank you for putting aside your own film to work on my film set and never sway by any others for putting down my film. I really love the wardrobe, awesome!
Meihung
, my editor, I know you've stayed up late to help me check on my footage even after a long tiring day of shoot to assure me that everything goes well. Let's work harder for our post production!
Kang Xiong
, my sound designer cum gaffer, things never go wrong with you around. Always nice to have you on set! Thank you to agree to help !
Sly,
production Manager cum Executive producer, thank you for your effort. No matter what, I am grateful to have you around.
Last but not least, thank you to all the crews and casts. To mention, they are Elaine, Stefanie, Haikal, Tracy, Manoj, Linh, Ghazi, Naresh, Daniel Bob, Jing, Kenny, Sham, Chee kiong..
Look forward to our wrap party next year!
I am still looking for more cash/food/drinks sponsorship, if interested to collaborate, please email me to geck_88@yahoo.com and we will send you more details.