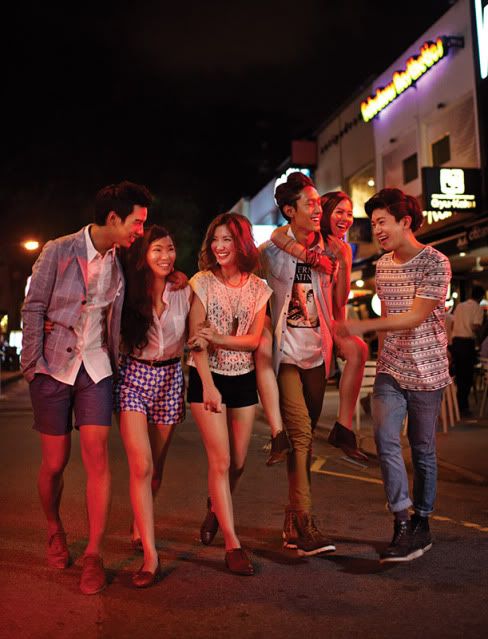 Recently I just did a Singtel ad with a bunch of cool-looking people - Anmarie, Ben, Ming, Sarah and etc. Well, from the photo I look amazingly fat, even my grandparents couldn't recognise me. Haha. But overall, the photo looks really stunning and the young talented photographer, Alvelyn Alko really did a marvellous job, don't you think so? She is only 24 and she has already achieved quite abit. Yes I do like her work , most of her other work has interesting composition of her subjects that makes it looks outstanding. What do you think?
I just check out their Singtel youth site and in my personal opionion, it is quite impressive and you should at least take a good look at the details of their Red Privi merchants and promos too to get some good deal! Hence, you can click
here
.
Life is getting to be more exciting for me! Launching a new collection tonight latest at 1130pm. <3 Honestly, I never feel so happy in my life before, I think probably I've decided to start anew with my life. Thank you Hope.