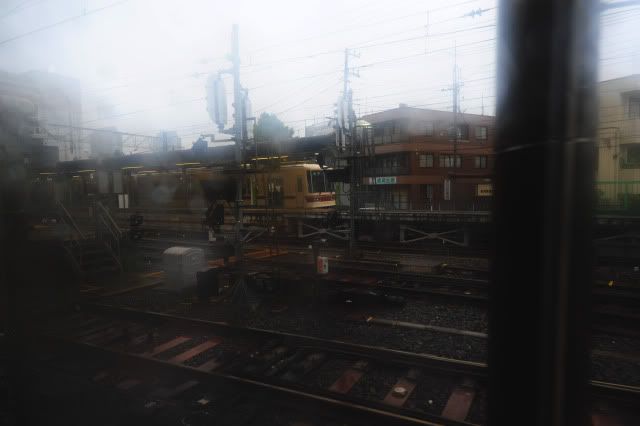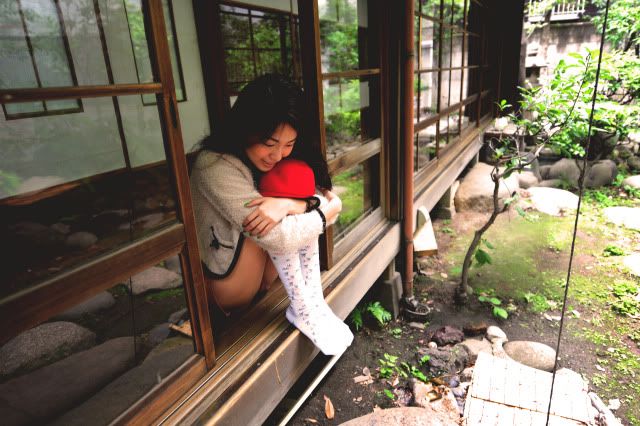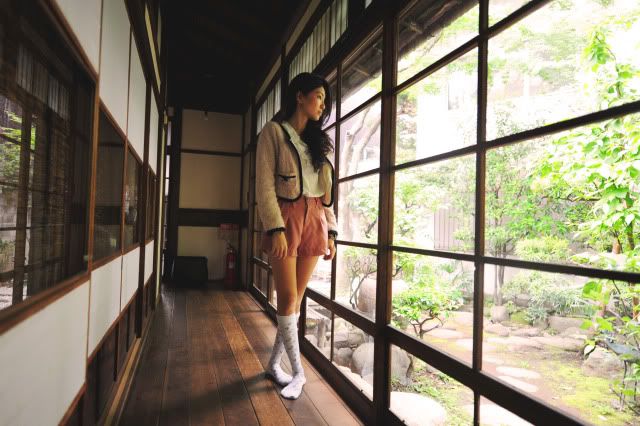 (Topshop Sock, Pink high waisted shorts from BKK, White top from Taiwan, Furry Jacket from Frenchfluer.com)
Japan was freezing cold! The temperature was as low as 10 degree and had been drizzling non-stop from the day I landed on Japan. I couldn't help putting more and more clothes on when I got out of the train, while most of the Japanese who walked past me was mostly in their light wear! I wonder how they did it! I was trembling in cold goshs! We stayed in a traditional hostel in Shinjuku and the 2 guy totally fell in love with that cosy place called Toco. The small house reeked of pleasant wooden smell, the beautiful flowers and trees and a warm sunny day outside greeted us the next morning, we almost felt like we were in the world of heaven.
More Japan street style photos coming soon!