Blogspot was down a few days ago and I am glad I am back to this space again. Many interesting entries to update and to share this month! Lately, I was styling Shu Ann and Alaric Tay for a Channel U 10th Anniversary video and I was in rapturous delights with the set! It was so whimsical-like and a fusion of vintage furnitures make me simply an exciting girl! ok enough. I love how the roses stand out from the blacks and the whites. As such, I decided to style them accordingly to what I was given in the script of course and inspired by the rose colours of the set and to play a contrast, I chose a maroon shirt and a multi-coloured tube dress (made up of oranges,nudes,yellows and reds) for him/her. I am quite satisfied!
The set
My Fave ! Han Yew Kuang!
Allan, from Salon Vim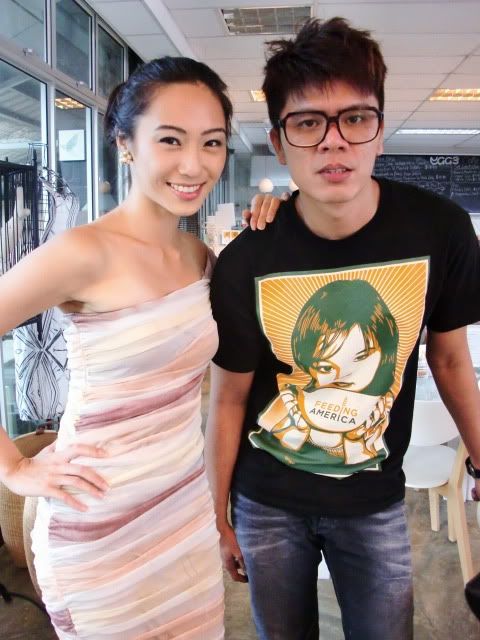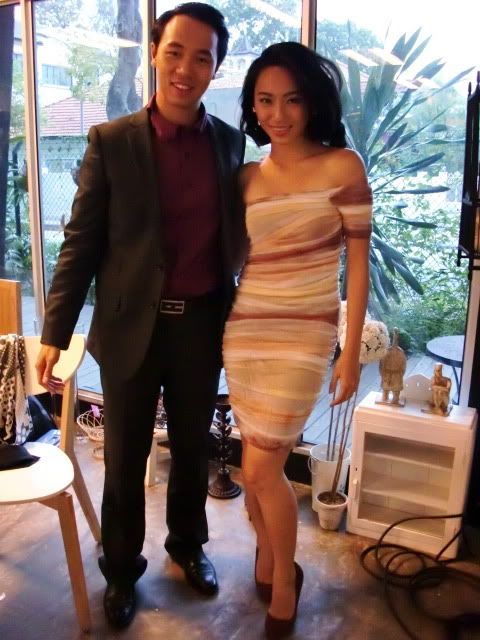 Alaric Tay & Shu Ann
Great thanks to the following sponsors below:
Suit from G2000 and Maroon Shirt from Recoil
Of course, not forgetting the following blogshops who wrote in for the interest to collaborate.
luxeciel
mypreciouschest
thepaperplane
love
geck