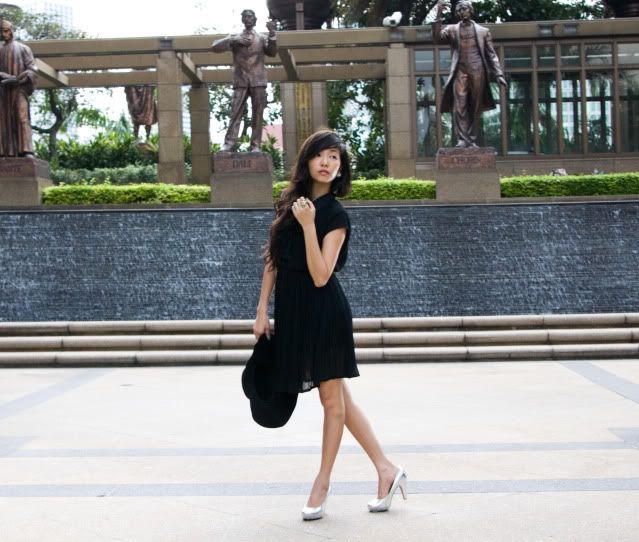 (Black Vintage Dress with Bow from geck geck vintage, silver shoes from Grip, Black Hat from BKK, Vintage Accessories)
This black dress is one of my favourites from the Metallic Minimalistic collection that I have just launched. I am selling it at $45 and if you really love this piece, do consider no more as it is the only piece in the world.The fabric quality and workmanship of this dress is so good, it makes me a happy and confident girl. To share, I always have crushes on silver and gold metallic heels and I feel like a wonder - girl whenever I put on such neutral yet outstanding colour. Wearing full black with silver shoes makes you a less dull person and definitely chic enough for you to get notice on the street hence do consider getting a pair of such versatile heel/flat to match your outfit.
A preview.
You can see more of the latest collection
here
. I am going to Japan now! Yes now! Will try to reply email in Japan if I could access to internet, if not I will do it asap when I am back (1st of June).