Hello. Finally back with some updates.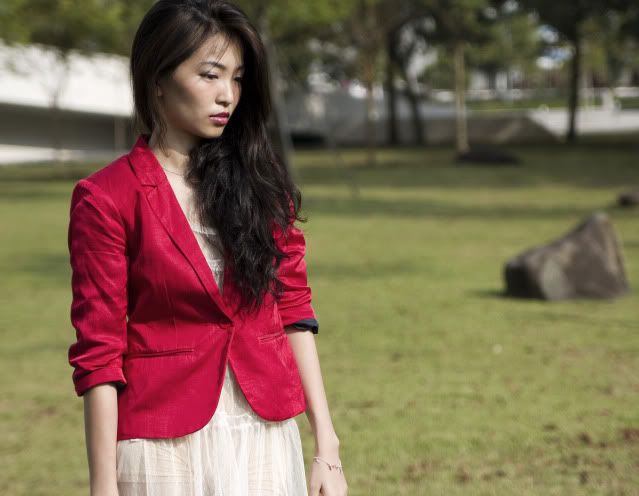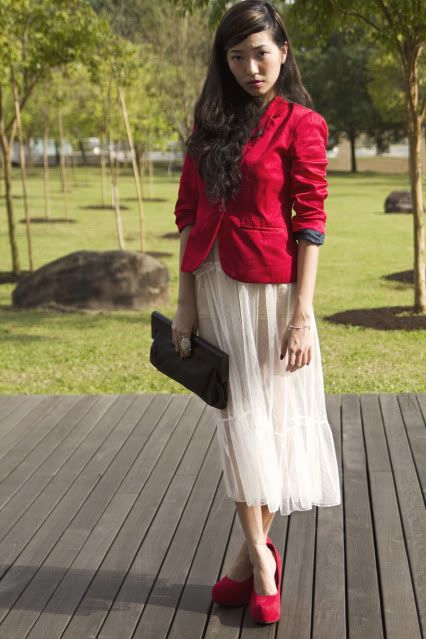 ( Vintage Ring from fleamarket, Jacket from Topshop, sheer lace dress from Bkk, Wooden Clutch from
classic style, Red Wedges from unknown, Inner Nude wear
)
I really like the idea of marrying a nude inner wear with a sheer lacey maxi dress. It gives you a sort of protection wear that still able to add in a sense of sexiness. In fact, it enhances your sexiness when you know you are not at all revealing yet it gives some sort of illusion. You know what I mean. Not necessarily to wear a white inner wear for a sheer white dress or a black inner wear for a sheer black dress, I find them ultimate boring and nude inner wear can be considerably highly fresh and chic in trend too. What do you think?
Trust me, you are going to be so hot in it and you are in luck! I brought in some good stuff overseas to share, and I will update you guy all my favourite wears for this season and see me how I am going to mix and match them!
Stay tuned for a great shopping spree with me in white April wears and others. You can 'like' my
facebook
for more frequent updates and more photos are uploaded for preview too though currently it is still pretty 'empty'. But please be patience with me. Good things are worth waiting. (:
AGG