So fun so fun sooo soooo fun!!! But it costS freaking $1200 for just 3 hours. -.-
I was so lucky to be invited by my Junior, KK ( sounds like geckgeck btw) to have this one and only lifetime experience cause I wouldn't want to spend so much money on a cosmosine bus for a mere 3 hours seriously. I don't think it is that worth it. For your information, it can fit up to 12 people, the bus provides KTV, card games and of course when you mention the word private, usually it comes with a sex connotation . Sex toys on board! Check out the pictures! Ok before you proceed, parental guidance is needed, or perhaps I rate it M18, if you are under 18 years old. I am pretty strict about this if not scroll it at your own risk.
An overview of the interior of the bus
drinking games/ get high makes a perfect F R I D A Y.
you know.
don't stop drinking in a P R I V A T E PARTY PLEASE!
As usual, either Wilson is acting cute or acting hot in the picture.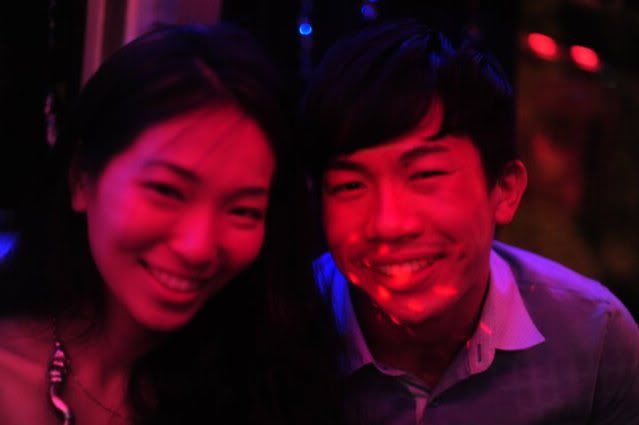 alcohol in those stuff. so cool!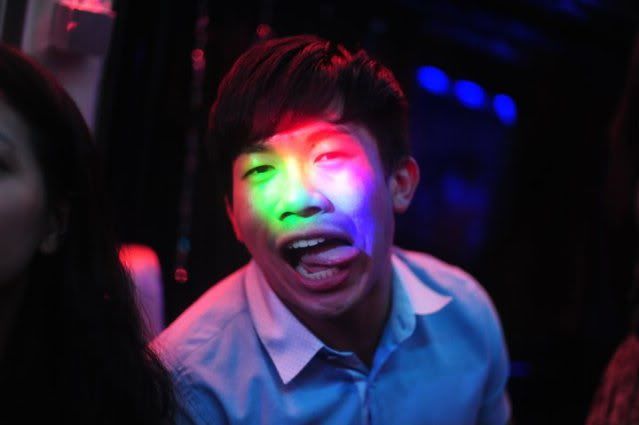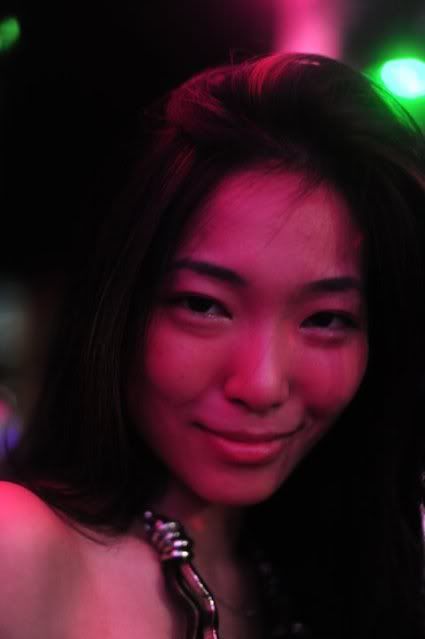 my very first picture. A-before-drunk look. But I swear I didn't even drink much after that. I am just not into getting myself high or drunk anymore because I will feel down after too much drinking. I just don't like it. HAHA.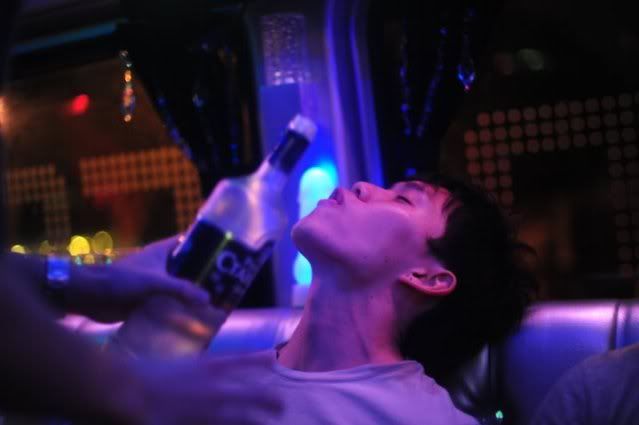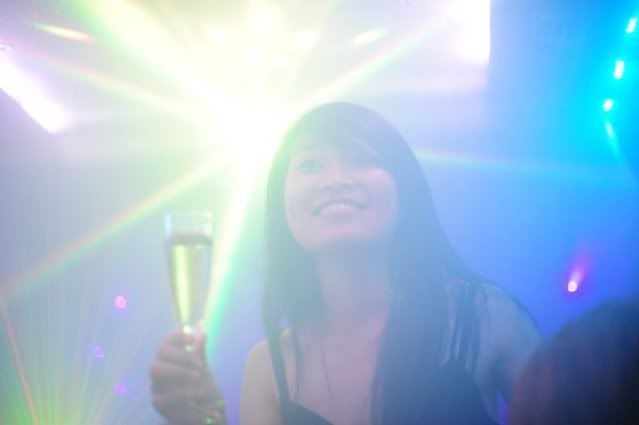 we see and take photo only, we are decent kids.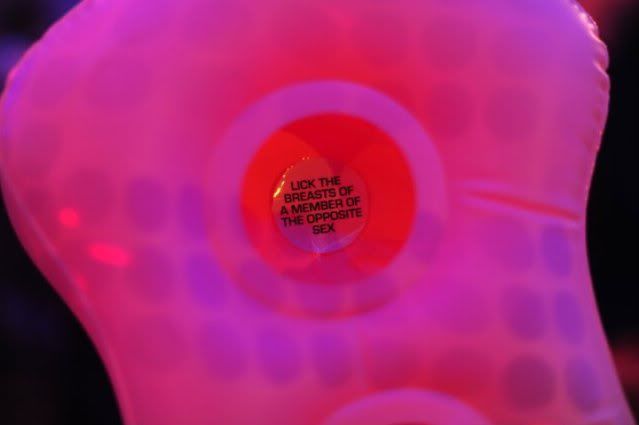 HAHA. I don't know what to say.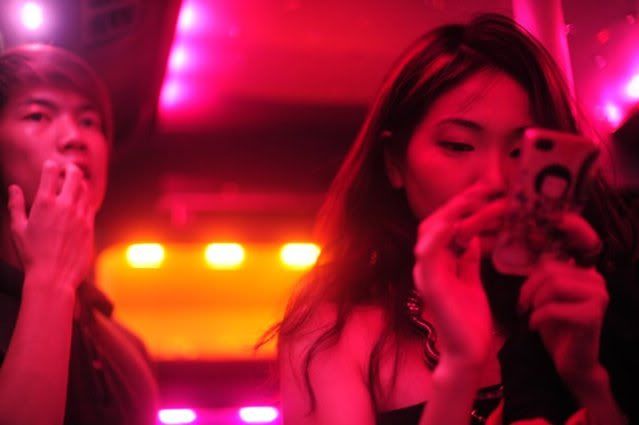 I refused to drink so I played my IPHONE and I twitted to my readers. I love my readers (: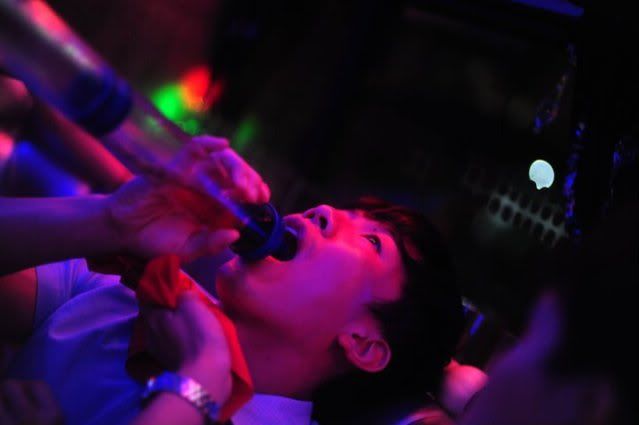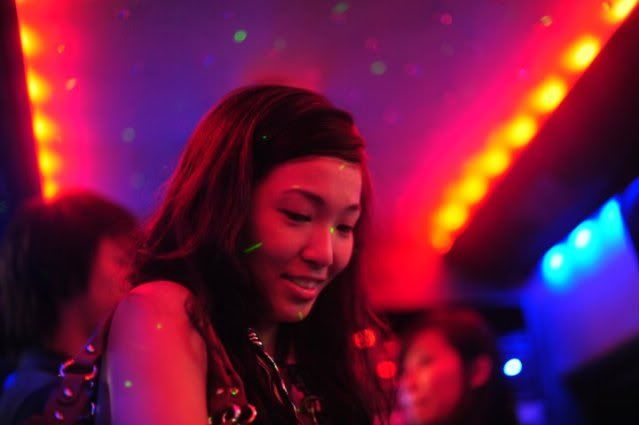 I had a great friday night out with Wilson, KK , Louisa, Shin, Yaowei and the rest. Butterfactory was next. Then, we had the best authentic Thai beef soup at Golden Mile shopping centre. It was sooo awesome!!! Thank to wilson's VIP friend, Jaz for the world nicest food recommendation.. Thinking of it now, makes me drool like a dog.. *suck my saliva back.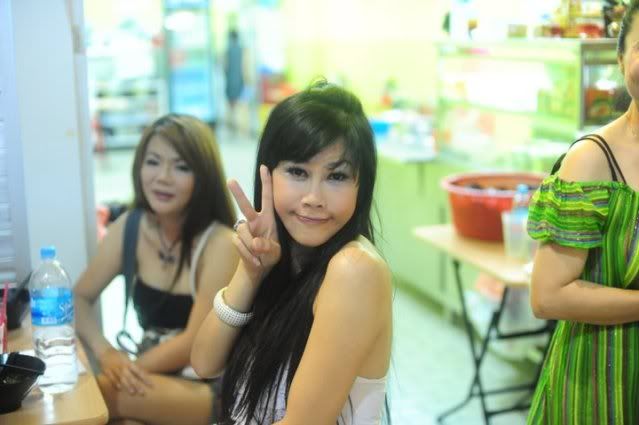 At Golden Mile, we met some Thais who were interested in KK. HAHA.
Time to go back to work.
G O O D N I G H T.
Geck