Singapore Dance Delight is one of the rare recent events that has galvanized youth from all walks of life to come together in celebration of dance and being young. Singapore Dance Delight Vol. 2 promises to be bigger & louder with almost double the number of crews registered – 46 up from last year's 28! This year's entries will see teams from the Philippines, Thailand, Malaysia and Indonesia! Last year's competition set the bar really high so this year, expect great choreography, tight routines & outrageous outfits!
Talking about outrageous outfits and make up, see what they have prepared for you below...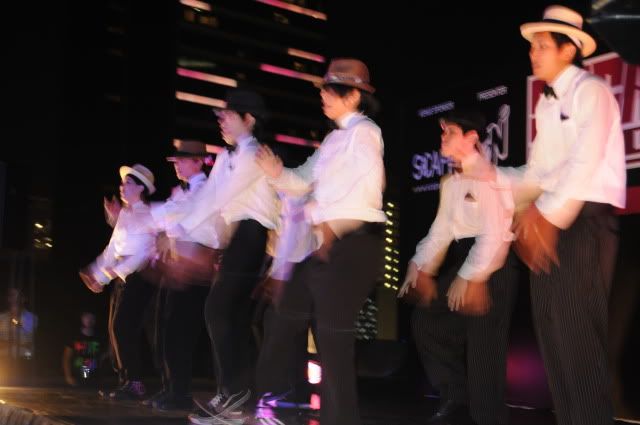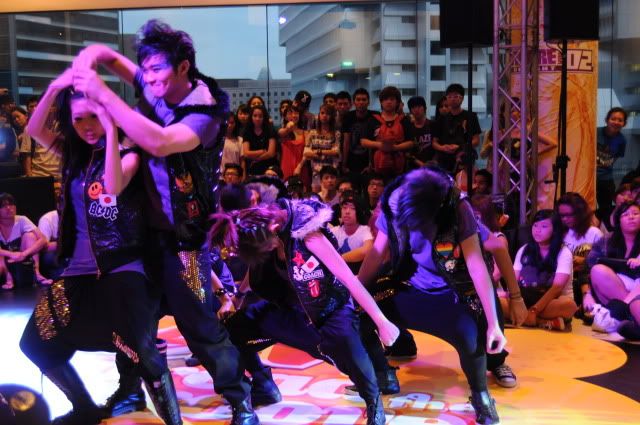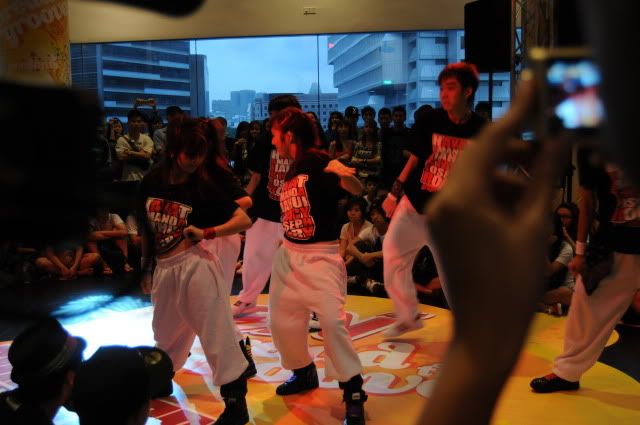 This is what I call an eye-opener! I was totally entertained by this dance group. They really gave the audience something to cheer about, wolf whistle too (for some). Read more to find out why I say so!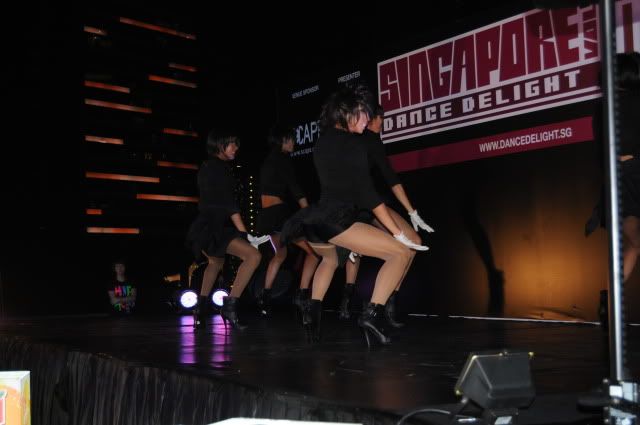 They are the only group who wore mini skirts. You know you're in for something wild. HAHA.


OMG, YOU GET WHAT I MEAN!!!
This should catch your attention. This is how you bring sexy back, through the cracks.
Perhaps, they got their inspiration from Adam Lambert.
Next up, we have "The Disappearing Act" - it seems as though they're about to vanish.
NO! I am going to show you my skills! Butt shake!!!
"omg! your butt is amazing !"

Despite their outrageous Gaga outfits, these dancers are really a talented bunch.
And of course, you just don't know how amazing they can make you groove and shake with them together with the beats. Check out the live dance videos to know what I've said are not solely words... ;)


Joyce and the Boys

Singapore Dance Delight Vol. 2, is the Singapore edition of Asia's "fiercest" street dance competition, Dance Delight, Japan. Last year, Singapore inaugurated Singapore Dance Delight to pick its first representative to compete with the world's best in Osaka, Japan. Singapore Dance Delight Vol. 1 winners Joyce and the Boys found it to be a tremendous honour and awe-inspiring experience to dance with the best in the world.

Couple dance
One of my personal favourites

Singapore Dance Delight Vol. 2 is proudly presented by F&N Sparkling Drinks and produced by O School.

In celebration of all things youth and dance, F&N Sparkling Drinks has planned a series of contests to further add to the excitement of Singapore Dance Delight Vol. 2. Win tickets to hip-hop group Far East Movement's first Singapore concert in a national consumer promotion! F&N Sparkling Drinks' Facebook fans can also win K-Pop dance classes from O School!
So what are you waiting for!! Support their fb by liking them here.
Visit http://www.magnolia.com.sg/ for the latest updates on how F&N Sparkling Drinks can be a part of your life. Meet others who love F&N Sparkling Drinks by joining the conversation at www.facebook.com/FnNFun or www.twitter.com/FnNFun.