In Indonesia, Jamu had been known as holistic treatment for natural radiant beauty and health. Martha Tilaar Innovation Centre utilize only natural products from kampoeng Djamoe Organics(KaDO) plantation and state the art of technology and expertise of research and development team to present the range of products named Jamu Garden. I am proud to be sharing with you a few of their such products ...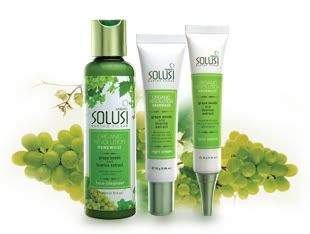 ALL PRODUCTS CONTAIN 100% ORGANIC SEED OIL AND LICORICE EXTRACT. DERMATOLOGICALLY TESTED / NO ANIMAL TESTING!!!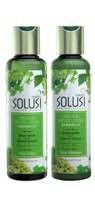 1. The Cleanser
The cleanser will gently cleanse the skin, removes make up and impurities. Leaving your skin feels clean, moistened and healthy!
TIPS: NEVER USE BAR SOAP TO WASH YOUR FACE. Bar soap has a high pH (in the area of 9 to 10), and skin's natural pH is 5.5, hence soap can change the balance present in the skin to favor the overgrowth of some types of bacteria, increasing acne.
2.The Toner.
It refreshes the skin preserves the moistures inside the skin and refines its texture. It helps to do double cleansing and shrink the appearance of my pores and leaving your skin feels fresh soft and healthy.
TIPS: You can apply toner
by Spraying onto the face using a vaporiser instead of the convention way using cotton wool.


Do put on moisturiser after toning.

I really love the smell of the facial cleanser and face tonic. I smelled so grape delicious that baobei( my dog by the way) couldn't resist the temptation to stop licking me after that. -.-
Besides that, grape seeds contains antioxidant to protect skin from the damaging effect of free radical and as anti-aging. Licorice extract as soothing and lightening agent as well as anti irritant to prevent minor skin irritation.
Solusi is formulated with natural ingredients where pesticide is not used in the cultivation. Solusi doesn't contain any synthetic chemicals such as mineral oils, fragrances or dyes.
Free your skin from harm effects of chemical and organic product is not only safe for your skin but also good for the environment! (I like!)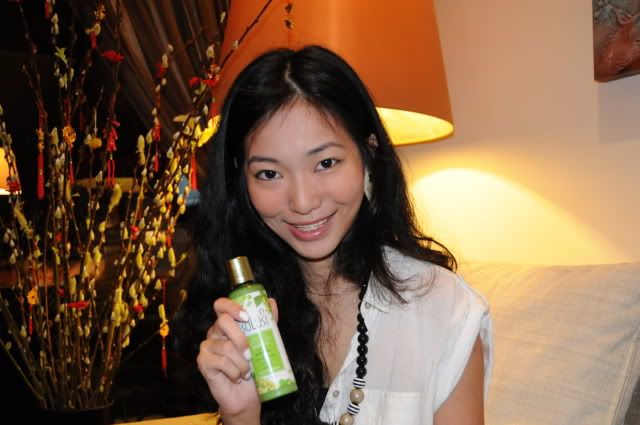 PLUS MY SKIN LOOKS SOOO MUCH BETTER NOW !!! ya true enough, I get lazy at times, I don't wash my face everyday, so it may not be 100% accurate information? But so far I have been using this product and it does make me feel good after each wash. :D I love the idea that it does not has any animal testing and the magic word is, it is totally ORGANIC!
sooo why wouldn't you want to be tempted to use their product??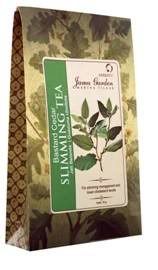 Bastard Cedar Slimming Tea
(don't ask me why the tree is name after a bastard)
is a native tropical herb commonly used as slimming ingredient for weight loss management in Indonesia. Martha Tilaar Innovation Centre has found that based on study of ethno pharmacology, Bastard Cedar has also shown to posses ability of reducing cholesterol level, prevent
hyperglycaemic
and diarrhea.
Check them out @
Marina Square Singapore
6 Raffles Boulevard Marina Square #02-341
@ Marina Square
#02-341