before!
My newly blue boot. love the colour so much
Have you watched spiderman 2 or somthing? I look like one of the characters in the show when they put these ceramic hangers to my hair! GUESS WHO!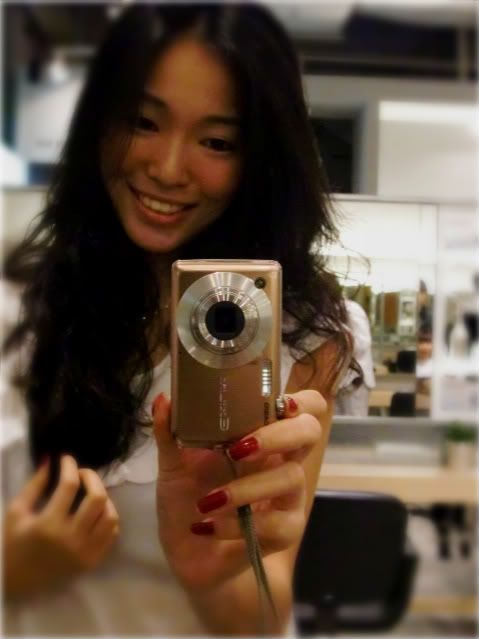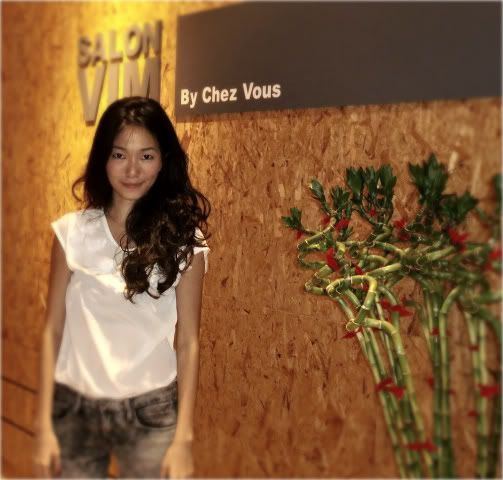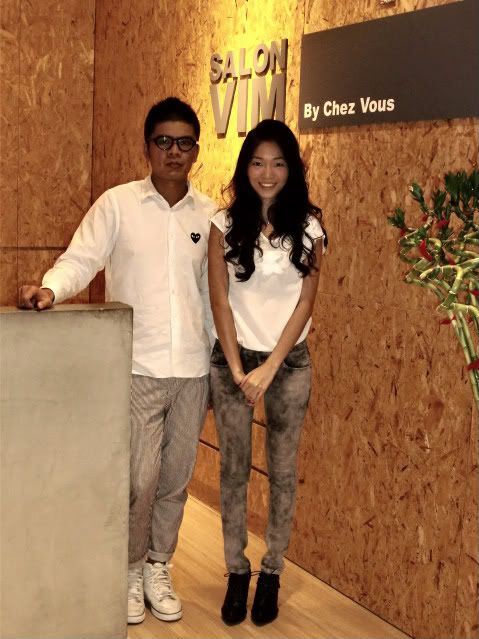 ALLAN, my stylist , looks damn serious in the photo has great working attitude when producing my hair. Do not judge the book by its cover! Although he looks really stern in this pic, he is a real friendly and soft spoken in person actually.
Salon Vim comes out with a "Rave about Salon Vim" program to give all our customers a free 2 step L'Oreal Treatment worth $85 onwards.
You can qualify in just 4 simple steps:
• Take a photo of yourself with your newly designed hair done in Salon Vim
• Post it up on both your personal's and Salon Vim's wall and tell us why you like your new hairdo and mention who is your stylist.
• You will then receive a redemption code from us via message within 3 days time
• Lastly, just simply tell them the redemption code upon your next visit to redeem your free treatment
Ps: All customers can only redeem their FREE treatment after CNY.
PLUS!!!!

p.s My readers
will get
10% off any hair services
!!
♥
Salon Vim
313 @ Somerset Orchard Road #04-07/08/09
Singapore, Singapore, 238895