Do you know the largest and most visible organ on our body is our skin, which is why we really need to take good care of it!
It is important so for us to start taking care of our face since early age at 12 so that our face can continually produce good genes as we grow older and lesser skin problem we will face.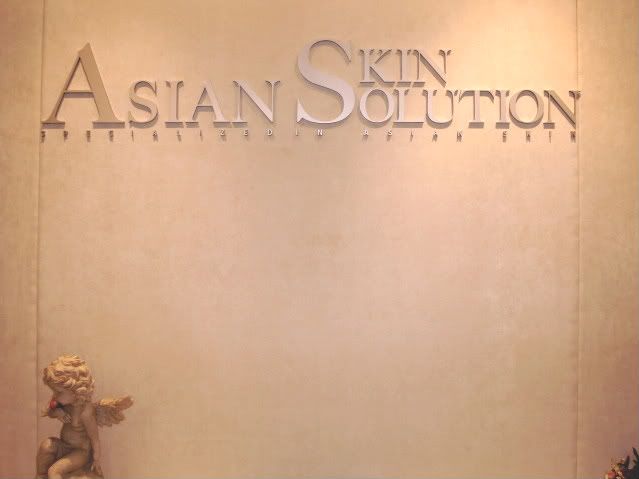 Asian Skin Solution is specially tailored to Asian females to wave away all the common skin problems females they face in the humid and unpredictable tropical weather we all experience.
Asian Skin Solution was built to cater to their valued customers for greater indulgence in their comfortable and elegant setting.
To better recognise the needs and problems of my skin, Asian Skin Solution conducted a professional skin analysis using Asian Skin Methodology to determine my needs. As such, they will tailor made my skincare treatment to ensure the root of the problem is specifically targeted.
The best highlight of the whole treatment is the O2 Spray!It was very interesting and fun experience for me because a jet of pure oxygen was sprayed on my skin that gives me a very cooling and refreshing feeling after the pimples(TOXIC) extraction. The stream of oxygen gives pressure on my skin to blew away all the unwanted entity in my pore.
Skin is definitely more glowy. I feel my skin is much smoother, definitely baby-soft and QQ that may be very seductive enough for you to touch my face! It is super hydrated due to 02 treatment and plus plus the terrific massage .. (: people like me who works hard in the day and night should pamper your skin even more...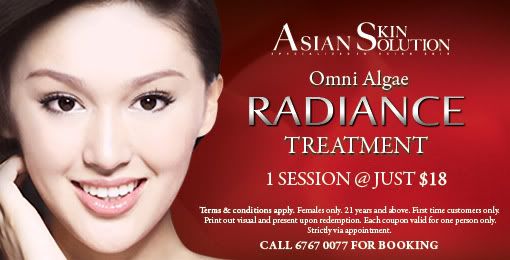 Why not give a try ;) for the promotion trial above? (: It is super worth it!