Because of the coming Christmas and New year festive, I decided to add in more blogshops advertorials, to bring in more variety of clothes for you to choose!
And every collection I will recommend some of the clothes that I'd love you to have and the hot and trendy clothes to get in town to make you look exceptionally stunning now and forever...
And also, highlight of this week -
I am going to have a make up session with
Ayumi's make-up artist
with OMY (Singapore Press Holdings) this coming Thursday. Will take pictures and video will be up on my blog .
Do pardon me for any grammatical/spelling mistakes, I have been busy with my ASS-signments so I can't put much effort for blogging and feeling damn sleepyyyy right now. Nonetheless, I will still make some time to post up some of the works that I have done to keep you entertain. ( I hope so).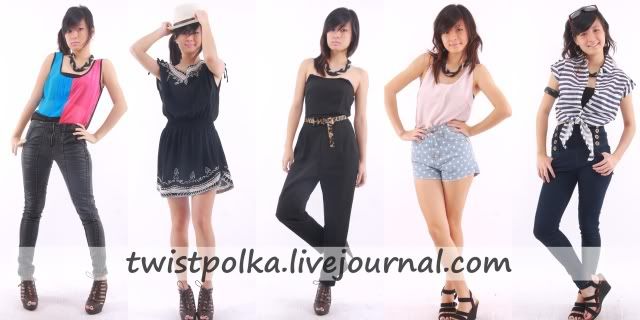 My choices for this collection is the
Grey Leather Mix Jegging on the left hand corner followed by the
Black Indie Dress. Grey Leather Mix Jegging is now hot in town with the mixed of grey Leather and denim
.. If you are into chic style, this should be one of the pair of bottoms you may want to consider.
I love the patterns and details on the Black Indie Dress and I can't escape the alternate girly side of me !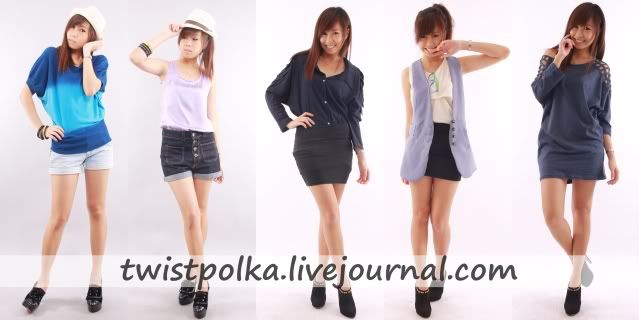 Hence Twistpolka! has many different variety of pretty clothes that you can choose from.. They have just launched a new collection of parties dresses and you deserve to pamper yourself with their trendy clothes awaiting for you for this coming Christmas and New year.