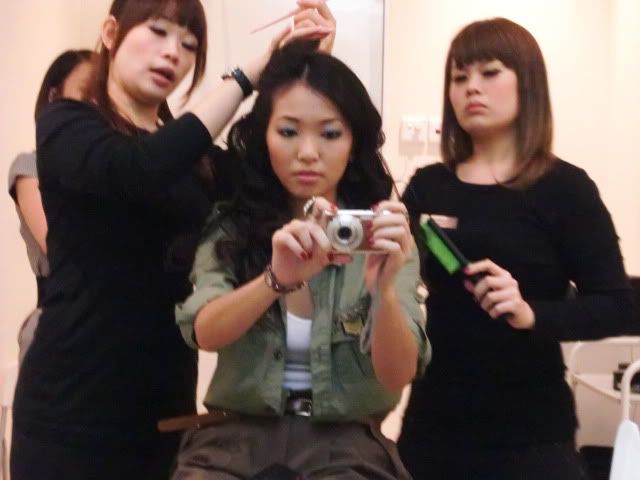 I was given 4 choices below to choose 1 that I was keen to do . Guess which one I chose!
1.The festive look – bedazzle the crowd during your Christmas / New Year's Party this year-
2.The romantic look – get ready for your perfect date this Valentine's Day
3. The office look -
4.The day & night transformation
and at the end of the day, I chose the day and night transformation which is much useful and practical in our everyday makeup. Did you guess it right??? ;)
Not everyone has a date for valentine's day, like me because I need to work on V day.. so if you don't have a date, don't worry! You are not alone ha, and I am still a full time student thus I don't work in office. But I am sure day and night transformation should be quite useful for both office ladies/party girls..
Hope you find these videos useful enough for you! HA and so lucky me, I don't have to do any makeup tutorial, I have Mr Haraguchi to do it for me! HAHAH!
Don't know why, I find myself looking weird in the videos...
Pictures and videos all credit to
OMY
Thank you Mr Haraguchi for sharing his makeup tips with us! It is really my great pleasure to be his model. Not forgetting OMY for giving me such a rare opportunity to work together with him.


You can read the article from here!